"Learn to sail in the north of the Netherlands"
Do you want to learn to sail? Then discover the possibilities at our sailing school at the Leekstermeer; the nicest sailing school in the Northern Netherlands. Here you can take group lessons as well as private lessons. Follow a sailing course in an Optimist, Valk or in a Laser Pico. Every year we have about 500 students. We are happy to teach you the basics of sailing and windsurfing and help you improve the technique. Our instructors are ready for you in all weathers! Note: Once you have caught the sailing virus, you will not get rid of it!
"Discover our complete courses at the Leekstermeer"
Sailing course Optimist, Laser Pico and Windsurfing Course
Learn to sail or windsurf (better)? We offer various 3 to 5-day courses during the Dutch May holidays, the Ascension and Whitsun weekend and during the summer holidays. All courses are with a group of 10 to 15 students in blocks of 2.5 hours a day.
Sailing course Optimist (participation from 8 years)
Sailing course Laser Pico (participation from approximately 11 years)
Windsurfing course (participation from approximately 11 years)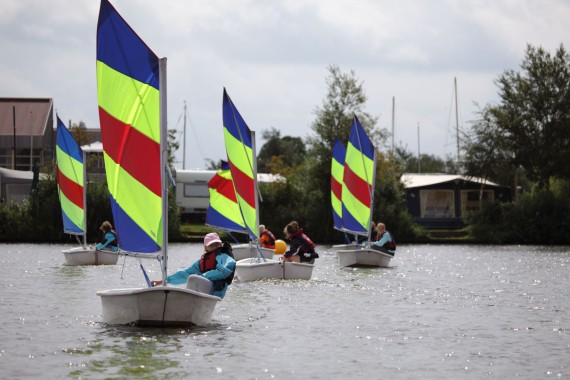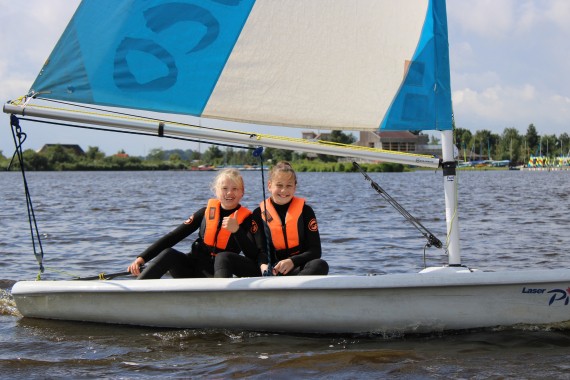 Useful to know
You will be fully guided by an experienced instructor and all materials are included. Bring plenty of dry and warm clothing, a towel and swimwear for under a wetsuit. You can use our sanitary facilities and take a nice hot shower afterwards.
Including:
- Sailing and surfing equipment
- Life vest and wetsuit
- Surf shoes (for the Laser Pico and windsurfing)
Did you know...
There is a cruise for family along the lessons on Wednesday in the summer and a fun "all boat competition" on Thursday evening for students and guests of the holidaypark?

Water Adventure Camp
Would you rather learn several water sports? Then our Water Adventure Camp might be something for you! In 4 days you will learn about water sports together with other children aged 10-16.
Read more about the Water Adventure Camp.