"Sailing through the Leekstermeer and more"
The Leekstermeer is best experienced from the water in one of our boats. We offer a diverse range of boats. Choose which boat suits you best! You can rent a boat from Good Friday until the Dutch autumn holidays, for seven days a week.
We are happy to help you on your way
We would like to help you choose a suitable rental fleet. Whether you have a lot or little experience; we are happy to give you clear instructions and a road map so that you can enjoy the Leekstermeer well prepared.
Do you have questions about the boat rental? Please contact us. Do you have your own boat? Then view the possibilities at our marina.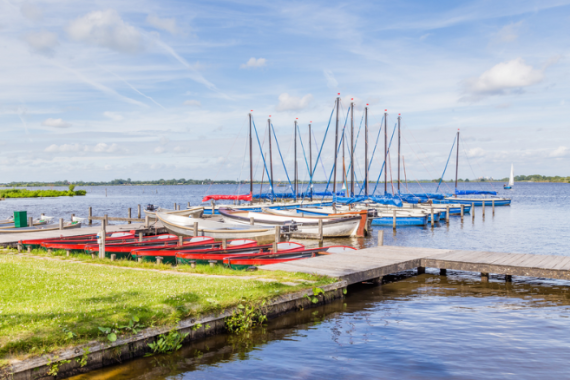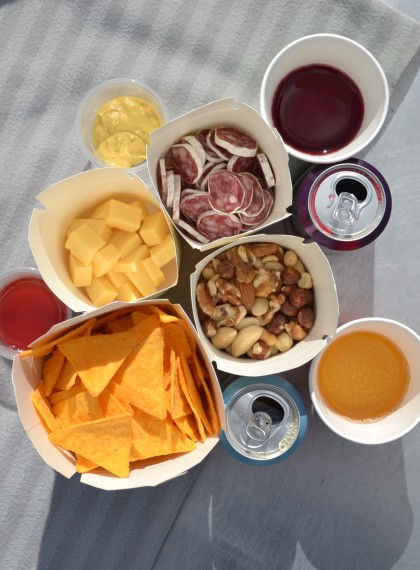 Picnic during the cruise
Want to bring a snack or drink on the boat? Before your boat tour you can buy drinks or snacks in Cafetaria Cnossen Leekstermeer.
'Borrel' bag
Discover our 'borrel' bag for during the cruise. This bag with delicacies consists of: nuts, nachos, cheese, fuet and a drink of your choice.
Onlanden Picnic box
The Onlanden Picnic Box consists of a herb butter sandwich, wrap with a choice of meat, fish or veg, muffin, nuts, cheese, fuet and a drink to your choice.
Kids' box
For the children, there is a special children's box. It contains: cheese sandwich, crisps, sweets and a popsicle.
Watersports group arrangements
Would you like to experience an organised day on the water with a large group? Then choose from one of our group arrangements with water sports and catering options. Think of a sunny lunch on the roof terrace followed by a trip on the Leekstermeer in the 'Ketijl'. This is an electric sloop for 12 persons. Would you prefer an extensive dinner after an active day on the water? Contact the reception and discover the group arrangement that suits you best.